Coffee in Key West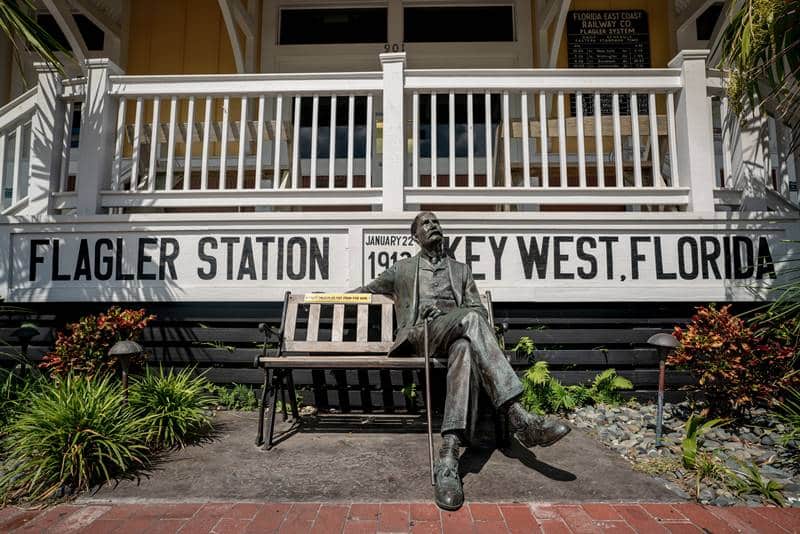 If you love Cuban coffee and are on a mission to find it in the Key West area, this article will help you find the best places for this delicious drink. From Sandy's Cafe to Five Brothers, you'll find Cuban coffee in Key West at some of the best coffee shops in Florida. If you want to try a cup of Cuban coffee while on vacation, read on to discover more. Then, head to one of the Key West coffee shops to find the best cup of Cuban coffee.
Cuban coffee
A trip to Key West, Florida, wouldn't be complete without a cup of Cuban coffee. The country's coffee is world-renowned, and this island is no exception. You can sample some of the finest in the world at one of the many coffee shops in town. If you're looking for something more substantial than your average cup of Joe, Cuban coffee is worth trying. Whether you're into a cup of straight coffee, an iced coffee, or something sweeter, there's a variety of Cuban-styled beverages to suit your tastes.
The first place to try a Cuban coffee in Key West should be the Cuban Coffee Queen. This local coffee shop serves a shot-size beverage with cane sugar. You'll want to try a double-Bucci. This drink is best shared with friends. Another place to try Cuban coffee is the Marker Resort, close by. The prices here are competitive with other coffee shops in Key West.
There are several great places to sample Cuban coffee in Key West. While you can find Starbucks coffee on Duval Street, real coffee lovers prefer authentic stuff. Trying a cup of American coffee in Key West is like eating a hamburger in Italy – you're not going to enjoy the flavors! However, it's worth the effort to taste authentic Cuban coffee. There are dozens of restaurants serving authentic Cuban fare, including numerous cafes and bistros.
Sandy's Cafe
When you're in Key West, you can't skip a visit to Sandy's Café. The Key West staple is open until late at night, making it an excellent place for a quick breakfast or after-Dunel Street snack. The Cuban-style sandwiches are a favorite among locals, and they come on white or wheat bread. Sandy's serves a variety of coffee and sandwich options and Cuban-inspired Cuban pastries and desserts.
If you want to get some authentic Cuban or Conch fare in the heart of Key West, Sandy's Cafe is the place to go. Located at 1026 White St. and adorned with the iconic red-and-white striped awnings, Sandy's Cafe offers walk-up window service and tasty sandwiches and coffee. Sandy's is also known as the "World Famous" Sandy's Cafe. Sandy's Cafe offers traditional Cuban eats, sandwiches, and smoothies for take-out or delivery.
The food at Sandy's Cafe is inexpensive, but the service is top-notch. You can enjoy a Cuban sandwich or a classic Sandy's sandwich if you visit at the right time of day. There is a limited seating area outside, but you're still likely to get a seat. Sandy's Cafe is a great place to grab a sandwich in Key West, and don't worry if you're traveling on a budget. It is also available twenty-four hours a day, so you'll never be left without a meal.
Five Brothers
One of the most authentic places to grab a cup of Cuban coffee in Key West is at the corner store known as Five Brothers. Located on Southard Street in the island's heart, this shop offers coffee, sundries, and hand-rolled Cuban seed cigars. Guests can enjoy a variety of breakfast items and lunch sandwiches. Five Brothers also sells Cuban-style food and souvenirs, including canned guava paste, conch fritters, and empanadas.
Five Brothers is another coffee shop in Key West with a long line. This cross-cultural mix of Cuban and Key West culture is hard to beat. The owner, Pepe Paez, took over the family business from his father in 1996, and the place has become one of the island's most popular destinations. This place is perfect for a date or a special occasion. The staff is friendly and knowledgeable, and the coffee is excellent.
Although you can grab a cup of American coffee on Duval Street, real coffee lovers will want to experience authentic Cuban coffee in the quaint town of Key West. After all, buying an American cup of coffee in a place that serves authentic Cuban coffee is like eating a hamburger in Italy. While purchasing coffee at an American coffee shop in Key West is fine, you'll feel more connected to the culture when you try the authentic version of the product.
Cuban Coffee Queen
Stop in at the counter-serve coffee stand of the lively Cuban Coffee Queen for traditional Cuban fare. Try one of the many smoothies or sandwiches on offer. You'll feel the taste of Cuba in Key West. The menu changes regularly, but you're guaranteed to find something you enjoy. Here's a look at what to expect. This stand is located on the waterfront and serves up a steady stream of tasty Cuban treats.
The atmosphere at Cuban Coffee Queen is perfect for a trip to Key West. The establishment is easy to access and boasts a knowledgeable staff. Moreover, its tasty fare is reasonably priced, and it has a lovely ambiance. While there are plenty of expensive boutique hotels in the area, this small-town community has its share of eccentricities and authenticity. The Cuban Coffee Queen in Key West has earned a 4.7 rating in the Google rating system.
With over 930 million users worldwide, Moovit is an ideal travel companion for Cuban Coffee Queen visitors. The free app offers real-time directions, a map of nearby transit stations, and the ability to find the most convenient routes to your desired destination. You can even use Moovit to get to Cuban Coffee Queen without a car! The free Cuban Coffee Queen app is a great way to get around the island!
Baby's Coffee
Look no further than Baby's Coffee if you're looking for a great breakfast spot in Key WestWestley. Located near Mile Marker 15 on US1, this Key West cafe serves delicious breakfast items like pancakes, bacon, and eggs. You can also get your fill of vegan treats such as raw bars, cookies, and even smoothies. Open from 6:30 am until 7:00 pm, you can visit Baby's Coffee any day.
The location of Baby's Coffee is ideal for travelers and residents alike. It's at Mile Marker 15 on US Highway 1 and has ample parking. The building is single-story and fully insured. The business prides itself on quality, reasonable pricing, outstanding staff training, and customer appreciation. There's no other coffee shop in the Keys that can compete with Baby's Coffee. However, you can take a sip of coffee from the shop, sit back, and enjoy the view of the ocean and the city skyline from the top deck.
Great Lakes Coffee
The Great Lakes Coffee Roasting Company has recently opened a cafe in Key West. The restaurant will offer an assortment of coffees, including craft coffees, pour-overs, and cold brews. The coffee shop also serves fresh baked goods from Goldman's Bagel Deli. The coffee shop will open in April. To make a visit to Key West more convenient, stop by Great Lakes Coffee Roasting Company during your stay in the city.
The Perry Hotel has a 40-plus acre campus in Florida, just a bridge away from Key West. The Perry Hotel offers a 288-slip marina, two waterfront pools, yoga sessions, and three dockside restaurants. Great Lakes Coffee will be open seven days a week. This coffee shop is an outgrowth of the Great Lakes Coffee in Detroit, which opened 25 years ago. It will be available on Sundays, holidays, and other non-business days.
Located in the heart of Key West, the company's workers have joined the growing movement for workplace unionization. As "Comrades in Coffee," they hope to inspire similar activitiesWestley among coffee shop workers in Michigan. And, as the name implies, Great Lakes Coffee has its share of woes. Despite the company's financial crisis, the workers are determined to organize and protect their jobs. They are committed to their union, which is supported by the public.